Investing In The Communities Where We Work, Play And Serve
At HHSB, we're all about community. This is where we raise our family, meet our friends, make new connections and strive to improve life for all of us. We're as serious about giving back as we are about helping you with all of your financial needs. We're more than just a bank. We're a group of people dedicated to doing good work and assisting organizations that share our beliefs.
We're proud to have given back more than $1 million in direct charitable contributions to our local communities over the past 10 years.
Here's what we've been up to lately.
On March 18, 2023, we held our 8th annual Shared Values Awards at Stone Creek Lodge. The Shared Values Award Ceremony is HHSB's biggest event of the year, during which we donate a combined total of $34,000 to local non-profit organizations that share our values. The Shared Values Awards also recognizes HHSB employee-owners for their commitment to our mission, vision, and values.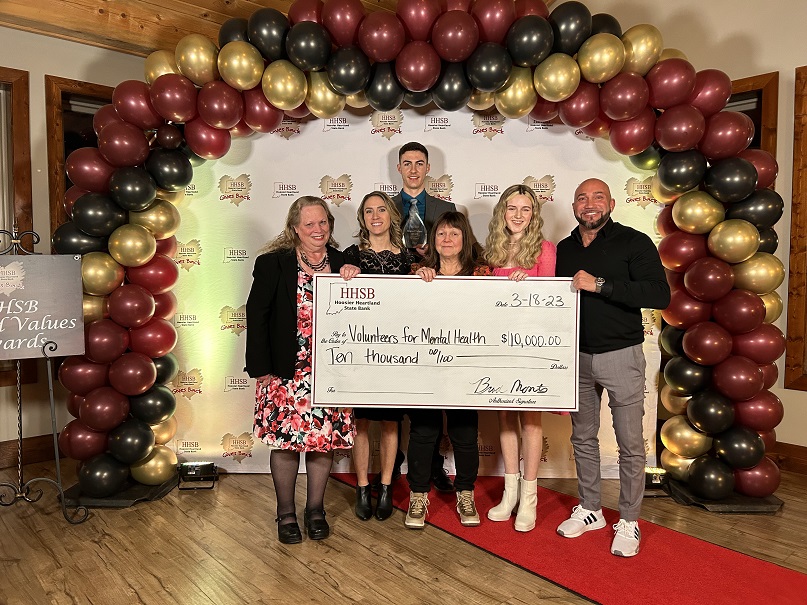 Volunteers for Mental Health in Montgomery County
2022 Shared Values Award winner – $5,000 donation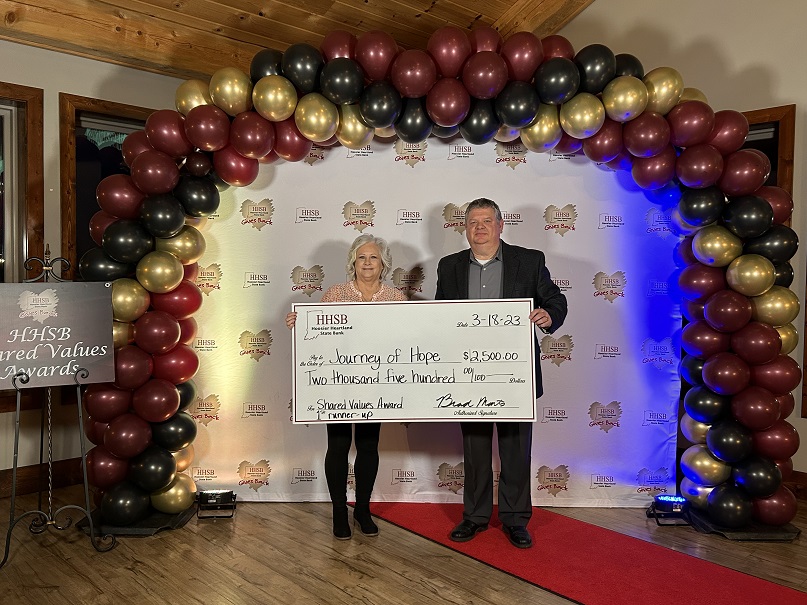 Journey of Hope
2022 Shared Values Award 1st Runner-up – $2,500 donation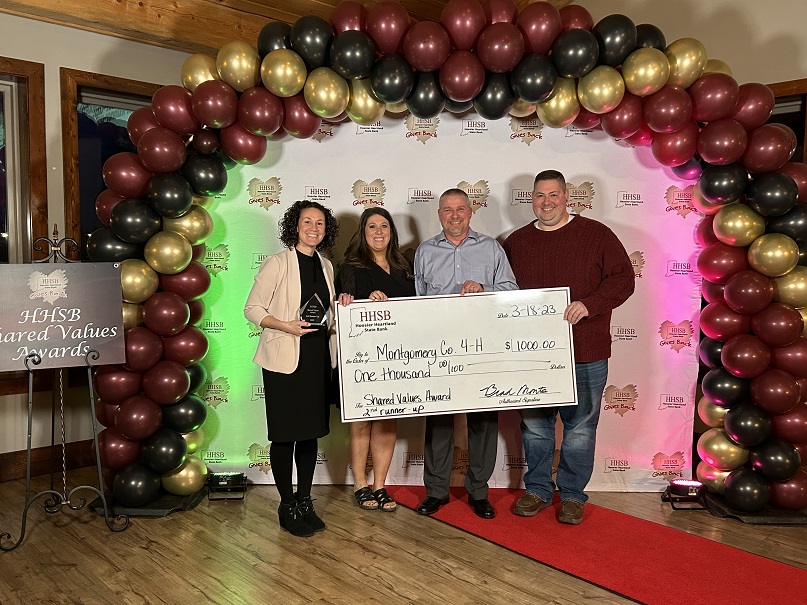 Montgomery County 4-H
2022 Shared Values Award 2nd Runner-up – $1,000 donation
Recipients of the 2022 Mission, Vision, and Values Awards were: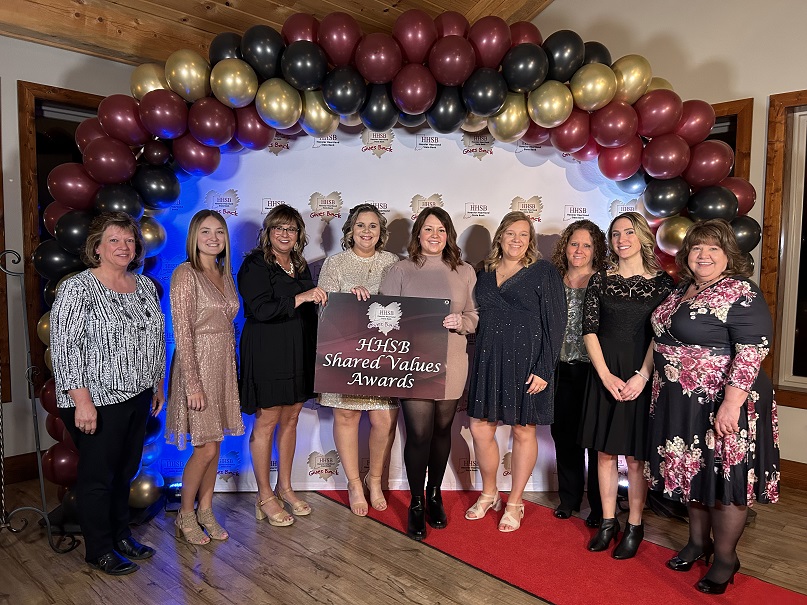 Mission Award 1st Place: Chasity Surface ($5,000 to VMHMC)
Mission Award 2nd Place: Jessica Hockersmith ($2,500 to MCCF)
Mission Award 3rd Place: Carlie Gregg ($1,000 to Cats Limited)
Vision Award 1st Place: Lisa Graham ($5,000 to Walnut Township Community Organization)
Vision Award 2nd Place: Kirstin Dillon ($2,500 to Blue Star Mothers)
Vision Award 3rd Place: Heather Hites ($1,000 to G1 Local Outreach)
Values Award 1st Place: Hannah Olin ($5,000 to Parkersburg Christian Church)
Values Award 2nd Place: Jennifer Meadows ($2,500 to Southmont Choirs)
Values Award 3rd Place: Jan Evans ($1,000 to Creation Station Preschool)

As a Community Bank, we understand the importance of supporting organizations that help those in need. We fulfill our mission in this area through the following programs:
To request a donation or sponsorship

We fund donations and sponsorships to like-minded organizations on a first-come, first-served basis. Please keep in mind, preference is given to the following areas:
Charitable organizations in which HHSB employees serve in some capacity
Organizations that have or are developing a banking relationship with HHSB
Charitable organizations that share HHSB's values while working to fulfill the needs of the underserved within our local communities*
*The community, for giving back, is defined as the market area where HHSB's branches are located
Hoosier Heartland State Bank is a full-service bank with locations throughout West Central Indiana.