Banking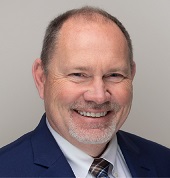 Bradley J. Monts, President & CEO
Brad joined HHSB (then Farmer's State Bank) in September of 1990, serving as Loan Officer, Branch Manager, Senior Vice President, Operations Manager, Cashier, Chief Financial Officer, Chief Operations Officer, and currently President and CEO. He is a 1986 graduate of Southmont High School and 1990 graduate of Franklin College, earning a Bachelor's degree in Business. In 1994, Brad completed studies at the Graduate School of Banking at the University of Wisconsin - Madison. Brad is active in leadership for many local community organizations. He has served the Ladoga Lions Club for over 25 years, is the Treasurer of the Montgomery County Education Foundation, Board President of South Montgomery Community Schools, Treasurer of the Montgomery County Regional Water & Sewer District, a member of the Montgomery County Early Childhood Coalition, Montgomery County Health & Wellness Center Board, and the South Montgomery Dollars for Scholars Golf Outing Committee. In the past, he served as Board member and Treasurer for South Montgomery Youth Football, Board member and President of the South Montgomery Building Corporation, Investment Committee Member for the Montgomery County Community Foundation, Scholarship Committee Member for Hendricks Power, Parent Advisory Council Member for Ladoga Elementary School, and Board Member for Historic Ladoga, Inc. Brad enjoys golf, fishing, and traveling with his wife Karen and children Taylor and Brooke.
Farming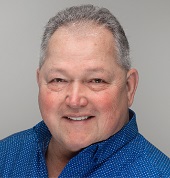 Robert H. DeVault 
Bob is a local farm owner and operator, serving HHSB as a Director since 1998.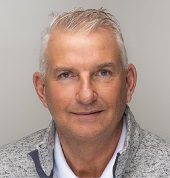 Brian J. Buck
Brian is a local farm owner and operator, serving HHSB as a Director since 1997.
Law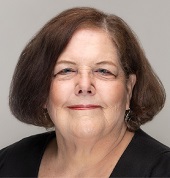 Patricia L. Sosbe, Vice-Chairman
Patricia "Pat" Sosbe is an attorney in private practice at McGaughey & Sosbe located in downtown Crawfordsville, Indiana. Pat graduated from Indiana University and earned her law degree from the IU School of Law, Indianapolis. Pat is a lifelong member and an elder at Wabash Avenue Presbyterian Church where she has served in many leadership positions. Pat has been a director and officer of many local nonprofits including Christian Nursing Service (now Montgomery County Free Clinic), Youth Service Bureau, and the Montgomery County Educational Foundation. She has one daughter, Carrie Kelly, who is executive director of an economic development agency in Arizona where she lives with spouse Brian and their daughter Rowan. In her spare time, Pat enjoys reading, crafting, spending time with friends, and creating craft "kits" for Rowan.
Community Foundation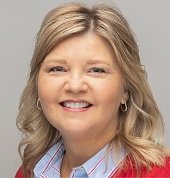 Kelly S. Taylor
Kelly has been a Director since 2019.  A life-long resident of Montgomery County, she has been with the Montgomery County Community Foundation since 2001, holding the position of Chief Executive Officer since 2011.  Prior to her work with the Community Foundation, she worked in the electric utility industry. Kelly has volunteered with several community organizations and served as a volunteer coach for youth softball and soccer. She earned a Bachelor's degree in Business Management and Business Administration from Indiana State University.


Business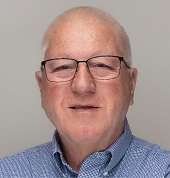 Lawrence A. Smith
As native of Montgomery County, Larry Smith attended and graduated from Linden High School. He started his career at Clark Truck Equipment in June of 1969 as a shop tech/installer and was promoted to shop foreman in 1972. In February 1982, he was promoted to the position of general manager, and still holds that position and responsibilities. Later this year he will transform to a consultant and special projects manager for Clark Truck while still being an active Director for HHSB. Larry has been a director for Linden State Bank and now HHSB for 14 years, receiving the "Director of the Year" award in 2014. He has served on the loan, audit, and asset liability committees. He has been married to his wife, Roanne, for 47 years and has two grown children. Whitney, who is a cancer research scientist and Taylor who is employed at Clark truck as a sales and service representative. His hobbies include attending car shows with our '40 Ford coupe, playing guitar, shooting handguns, and deer hunting. He is a member of Liberty Chapel church where he has served as a trustee, member of the worship team, and facilitator of  men's group meetings.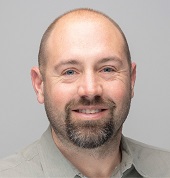 Mitch joined the HHSB Board of Directors in 2019 and lives in Montgomery County with his wife Brandy and two children Hayden and Harper. He enjoys being involved in his children's extracurricular activities and loves to travel and make memories with the people who are closest to him. He received his Bachelor's degree in Marketing from Ball State University. Mitch is co-owner and Vice President of Allen Truck Sales in Crawfordsville since opening in 2004. He is a member of the Montgomery County Chamber of Commerce and the Used Truck Association. Mitch is a supporter of the Cystic Fibrosis Foundation and their fight against CF.