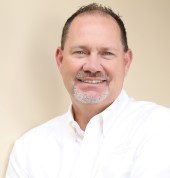 Bradley J. Monts, 

President & Chief Executive Officer
Brad joined HHSB (then Farmer's State Bank) in September of 1990, serving as Loan Officer, Branch Manager, Senior Vice President, Operations Manager, Cashier, Chief Financial Officer, Chief Operations Officer, and currently President and CEO. He is a 1986 graduate of Southmont High School and 1990 graduate of Franklin College, earning a Bachelor's degree in Business. In 1994, Brad completed studies at the Graduate School of Banking at the University of Wisconsin - Madison. Brad is active in leadership for many local community organizations. He has served the Ladoga Lions Club for over 25 years, is the Treasurer of the Montgomery County Education Foundation, Board President of South Montgomery Community Schools, Treasurer of the Montgomery County Regional Water & Sewer District, a member of the Montgomery County Early Childhood Coalition, Montgomery County Health & Wellness Center Board, and the South Montgomery Dollars for Scholars Golf Outing Committee. In the past, he served as Board member and Treasurer for South Montgomery Youth Football, Board member and President of the South Montgomery Building Corporation, Investment Committee Member for the Montgomery County Community Foundation, Scholarship Committee Member for Hendricks Power, Parent Advisory Council Member for Ladoga Elementary School, and Board Member for Historic Ladoga, Inc. Brad enjoys golf, fishing, and traveling with his wife Karen and children Taylor and Brooke.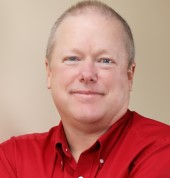 William E. Etcheson III, 

Director of Business Strategy & Chairman of the Board
William E. "Trey" Etcheson III currently serves as the Chairman of the Board and Director of Business Strategy. He joined the bank in 1983 and served as CEO from 1991 to 2020. He attended Purdue University and worked in finance and sales with various organizations prior to joining the bank. Current community service includes the Montgomery County Youth Service Bureau and Candles Holocaust Museum and Education Center. He was a life long resident of Montgomery and Putnam Counties until recently moving to Indianapolis, Indiana.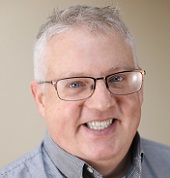 Trent D. Smaltz, 

Chief Lending Officer
Trent started his banking career in 1989 as a part time teller while still in high school. He started his full-time banking career in 1996. He joined HHSB, then Farmer's State Bank, in October of 2004, serving as Director of Business Development, and currently serves on the bank's executive leadership team as Chief Lending Officer. He is a 1990 graduate of Greencastle High School. His professional studies include being a 2000 graduate of Perry School of Lending at Central Michigan University and a 2013 graduate of The Barrett School of Banking at Christian Brothers University in Memphis Tennessee. Trent is active in local community organizations. He currently serves as President of the Boys and Girls Club of Montgomery County. He serves as a member of the grant committee for the Montgomery County Community Foundation, Montgomery County Merit Board, and the Ladoga Library, and is also a member of the Crawfordsville Rotary Club. Trent enjoys hunting, fishing and vacations with his wife Cindy and kids Hannah, Abby and John.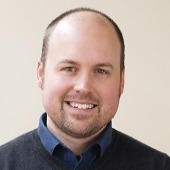 J. Blake Zachary,

Chief Technology Officer
Blake started with HHSB in 2015 as Vice President - Information Technology, joining the executive leadership team as CTO in 2020 to help develop and implement strategic key initiatives for the bank. He brings over 20 years of experience in technology leadership and governance, with primary IT responsibilities at the bank of project management, information security, network infrastructure, systems administration, internal support, and vendor relationship management. A Montgomery County native, he attended Ladoga Elementary School, graduated from Southmont High School with academic honors, and earned a Bachelor's degree from Wabash College in 2003. Prior to banking, Blake owned and operated his own technology services company, served as IT Director for two public school districts, and held positions in IT management in the private sector. He served as board member and President of the non-profit organization HECC, Indiana's largest professional association of educational technology leaders. During this time, Blake was appointed to the state commissioned e-Learning Leadership Cadre to strengthen high-yield instructional technologies for Indiana schools and earned the CoSN CETL certification for technology leadership. In 2020, he earned the CCBTO technology leadership certification from the Independent Community Bankers Association. Blake enjoys traveling to new places around the world and resides in Ladoga with his wife Rachel and daughter Evelyn, where his favorite hobby is renovation of their Victorian-era home.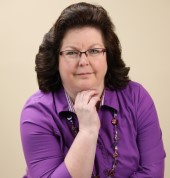 Jamie McCumber, Vice President

- Deposit Operations
Jamie began her career in 1991 at Linden State Bank, later merging with Farmers State Bank to become HHSB. She currently oversees our Deposit Operations team, is an active member of the Compliance and IT Committees, and helps to lead overall bank strategic initiatives and core banking systems. She is from the Montgomery County area and attended North Montgomery High School. Jamie received her Associates Degree in Banking and Finance from Vincennes University. She currently resides in Crawfordsville with her husband Brad and is a proud mother of two daughters, Jessica and Brandi.  Outside of the bank, Jamie enjoys all types of racing and spending time with her family.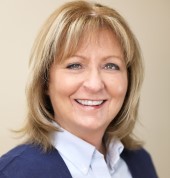 Tammy S. Harshbarger, Vice President -

Ag & Commercial Lending 
Tammy joined the bank in 1993 as a Lender for Farmers State Bank, now HHSB.  She has served several roles as Loan Officer, Branch Manager, and Underwriter.  She is a lifelong resident of Putnam & Montgomery Counties, now residing in Crawfordsville. Tammy enjoys golfing, traveling, & spending time with her family. She is married to Randy Harshbarger and has 3 children – Shane, Tyler, & Chelsea Greene.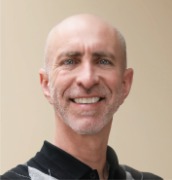 William L. Wagner III, Vice President

 - Commercial Lending
Bill has been with HHSB since 2011 and has served as Vice President Commercial Lending since joining the bank. He has been in banking nearly 30 years and enjoys helping people with their businesses. He grew up in Santa Barbara California before moving to Crawfordsville in 1998. He attended Santa Barbara High School before graduating from University of California at Santa Barbara with a Pre-Law degree. Bill has been an avid golfer since he was 8 years old playing in high school and college. He is a member of Rock Point Church and has previously served as a Deacon and the Financial Secretary.  Bill has also served on the Boards for the Montgomery County Youth Service Bureau, Crawfordsville/Montgomery County Chamber of Commerce, Animal Welfare League of Montgomery County and the Montgomery County Development Commission. Outside of the bank Bill enjoys spending time with his wife and best friend Wendy. They have 3 daughters, Ashlyn, Alexandra, and Mia plus 2 grandsons, Jeremiah and Will that keep them busy.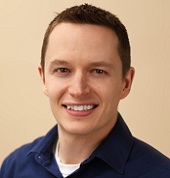 Zach Hockersmith, Vice President

 - Controller 
Zach Hockersmith has been with HHSB since 2010 and currently serves as our VP Controller overseeing the bank's financials, forecasting, investments, interest rate risk, and also chairs the bank's Asset Liability Committee and is a member of the ESOP Committee.  He grew up in Montgomery County attending North Montgomery High School before going to Indiana Wesleyan University graduating with bachelor's degrees in Finance and Economics.  Zach is a member of Rock Point Church and is involved as a treasurer for the Montgomery County Medical Care Trust, serves on the Montgomery County Community Foundation Investment Committee, and is also on the Indiana Bankers Association Future Leadership Division Advisory Board.  Outside of work Zach enjoys being with his wife, Casey, and playing outside with his two sons, Hudson and Camden.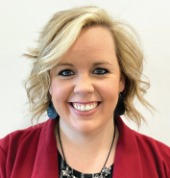 Nikki Keller, Assistant Vice President - Loan Operations
Nikki began her banking career in 2007 as a teller and later working into a supervisory role. She joined HHSB in 2012 as an Agriculture-Commercial underwriting assistant, transitioning to consumer underwriting and later commercial and agriculture underwriting. Nikki was promoted to Operations Department Manager in 2017 and Assistant Vice President in 2021. Her current duties are leading the loan operations team, maintaining the escrow portfolio, preparing for loan audits and exams, and helping to ensure the bank's loan portfolio conforms to internal standards and regulations. Nikki is a lifelong Crawfordsville area resident, where she currently resides with her husband Aaron and two sons Jaron and Griffin. She enjoys golfing, crafting, and making memories with her kids. Nikki is a member of the Indiana Bankers Association Future Leadership Development program.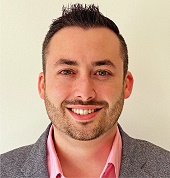 Cody Hargis, Assistant Vice President - Retail Services 
Cody oversees and leads our 6 traditional branches, virtual branch, retail business development and training. Cody is from Ladoga where he graduated from Southmont High School in 2007. He received his A.A. in General Studies from Ivy Tech Community College. Cody joined HHSB in 2019 and has been in banking since 2009. Over the years, Cody earned certificates in relationship selling, team coaching, and team development. In 2020, Cody was named the Rising Star, Young Professional of the Year for the Crawfordsville Montgomery County Chamber of Commerce. When Cody is not at the bank, he is spending time with his wife, Kandora and their two kids, Liam and Lilah. Cody also enjoys being involved in the community and giving back. He has been involved with Crawfordsville Main Street since 2014 where he has served as a committee member, board member, treasurer, and President. He also serves as a board member for Trinity Christian School and is the Pastor for Parkersburg Christian Church. He has volunteered with several other community organizations throughout the past 15 years, some of which include Montgomery County United Fund, General Lew Wallace Study and Museum, Pam's Promise, and HUB Ministries.