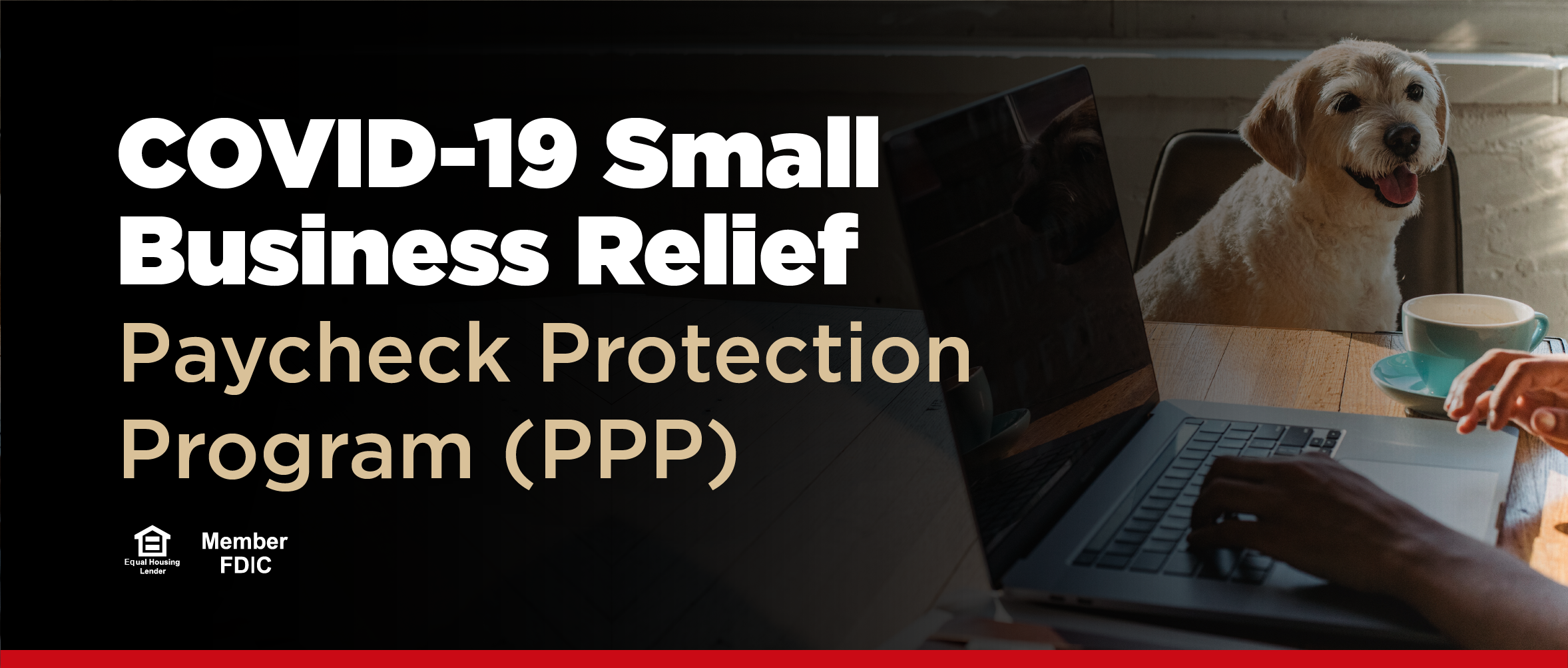 IMPORTANT UPDATE:
The Paycheck Protection Program (PPP) has run out of funds ahead of the May 31 deadline. The SBA is no longer accepting applications.
SBA Paycheck Protection Program
The Small Business Administration informed lenders on May 4, 2021 that the Paycheck Protection Program has run out of funds, and they are no longer accepting applications for PPP loans.
The program was scheduled to expire May 31. While Congress has refunded the program twice before, it's not yet known if lawmakers will approve another round of funding.
If you have an outstanding application, our team will be in contact with you soon to discuss the status of your application. At this time, we cannot guarantee that your application will be processed.

PPP Loan Forgiveness

A borrower can apply for forgiveness once all loan proceeds for which the borrower is requesting forgiveness have been used. Borrowers can apply for forgiveness any time up to the maturity date of the loan. If borrowers do not apply for forgiveness within 10 months after the last day of the covered period, then PPP loan payments are no longer deferred, and borrowers will begin making loan payments to their PPP lender.
*3508S Forgiveness Application is now available for borrowers who received a PPP Loan of $150,000 or less!
Click the links below to determine which forgiveness application you should download and submit to our queue for processing:
Click below to upload your loan forgiveness application and supporting documents:
Please continue to check this page for updates. If you have any questions or need assistance, we are here for you! Call 765-364-0784 or email info@myhhsb.com, or contact our PPP team directly!